An Argentine police officer has been promoted after a photo of her breast-feeding a neglected baby at a hospital while in uniform went viral.
Celeste Ayala was among a team of officers who had taken six siblings into state custody on August 14th because of unfavourable conditions at home.
At the hospital where the children were being attended to, the youngest, about 7 months old was crying and Ayala requested permission from the hospital staff to breastfeed him.
Her colleague Marcos Heredia had shared the photo on Facebook applauding her gesture of love
"I didn't doubt it for a second. So I pulled out my breast and he became calm," Ayala, who is currently breastfeeding a 16-months old daughter told Argentine television show Cronica.
Ayala later met with Cristian Ritondo, the minister of security for the Province of Buenos Aires who notified her of her promotion to Sergeant.
"Today we received Celeste, the officer who breast-fed a baby at the # LaPlata Children's Hospital to notify her of her promotion. We wanted to thank him in person for that gesture of spontaneous love that managed to calm the baby's cry. The police that make us proud, the police we want," Ritondo shared on Twitter.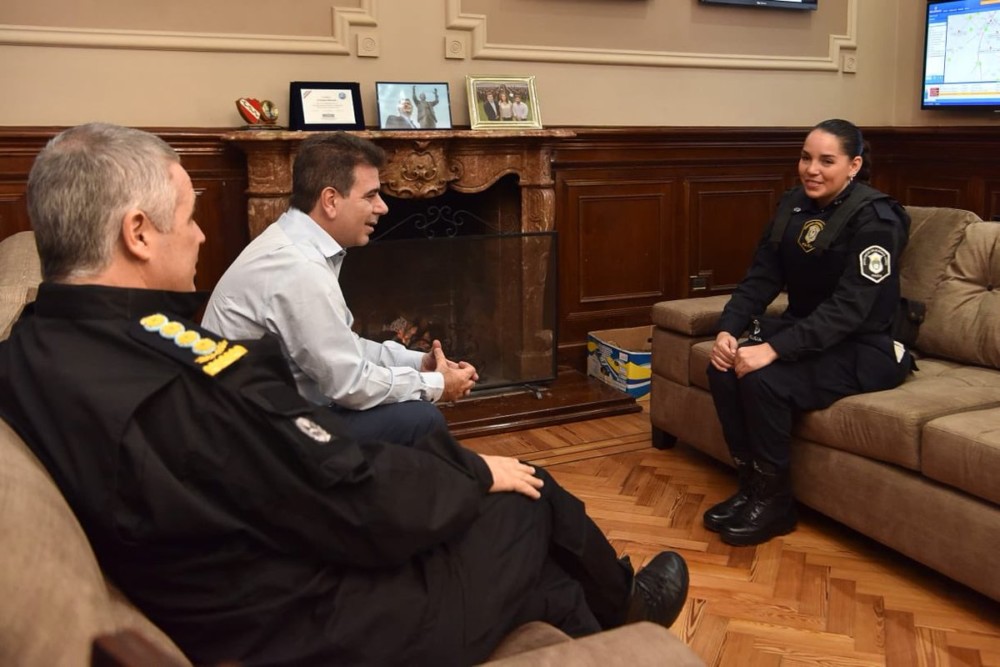 Hoy recibimos a Celeste, la oficial que amamantó a un bebé en el Hospital de Niños de #LaPlata para notificarle su ascenso. Queríamos agradecerle en persona ese gesto de amor espontáneo que logró calmar el llanto del bebé. La policía que nos enorgullece, la policía que queremos.
Photo Credit: Marcos Heredia